Las Vegas is the home of the National Finals Rodeo. So it's not surprising Las Vegas is the home of the other bull riding competition, too.
I met more than enough bulls face-to-face during the quarter-century I lived in Texas. They can be sweet…but usually not. Riding a mechanical bull just seems so much wiser for those who want to try out their inner cowboy, especially since the mechanical ones can't chase and gore you if you piss 'em off.
If you are really good at riding those mechanical bulls, tonight is your night. It's the Fifth Annual Mechanical Bull Riding Competition. In addition to $500 in cash prizes, you win a gold buckle just like the cowboys who ride the real bulls.
The fun starts at 5 pm and goes until midnight today and tomorrow at Roxy's at Sam's Town Hotel & Gambling Hall. Admission is FREE for both spectators and contestants. There are two sessions each night.
OH, and there's FREE live music too.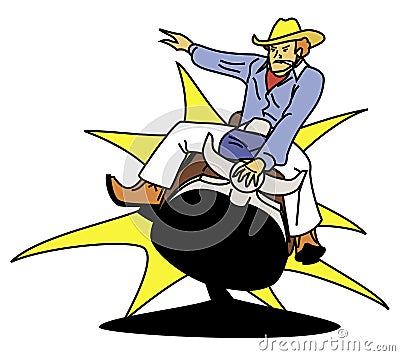 [pw_map address="5225 Boulder Highway Las Vegas NV 89122″]
((hugs)) BETH Ellyn
The Las Vegas Real Estate Concierge
Managing State Broker, Nevada
702.492.0531  Office
702.324.6911  Talk. Text
702.758.4318  Talk. Text. SMS. Video chat
beth.rosenthal@exprealty.com  Google Hangouts
@yale1974  Twitter
Vegas Propportunities  Facebook
BA: Yale
MS: Columbia
MBA: L'ecole du Hard Knocks
Licensed in Nevada since 1996: I have previous
When competence AND creativity matter!
The following two tabs change content below.
Hello from the Las Vegas Real Estate Concierge. I am a real estate broker. Doting mother. Pioneer Yalie (graduated in the first class of women.) Wild yam cream creator. Zumba fanatic. Dog lover and service dog handler. But most of all I love Las Vegas. Come visit
Latest posts by Beth Ellyn Rosenthal (see all)