Shopping is the No. 3 reason tourists flock to Las Vegas, according to the Las Vegas Convention and Visitors Authority. (The swimming pool culture and dining and entertainment are Nos. 1 and 2.)
So here is THE ultimate shopping experience if you are bargain hunter. The Clark County Government Surplus Auction. Attendance is FREE. However, you will have to pay if you drive home in a new car!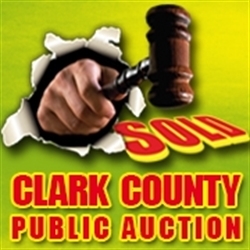 Saturday morning's auction includes:
Cars and trucks
Computers
Electronics
Lost and found items left at

McCarran International Airport

. (McCarran is the eighth busiest airport in American so there are so really cool things left behind. Always my fav.)
Furniture (Beats shopping at R.C. Willey. Check out my dining room!)
There are actually two auctions happenin' side-by-side. The vehicle auction runs simultaneously with the other stuff.
You can preview the items and even sit in the cars and start 'em up today.
If you want to buy something, go to the TNT Auction trailor and register. All you need is an ID. There is also no cost to register. If you win the bidding, you can pay with cash, credit and debit cards, even money orders.
Here is the link for all the 411:
http://www.clarkcountynv.gov/public-communications/news/Pages/County-to-Host-First-Government-Surplus-Auction-of-New-Year-on-Feb–24.aspx
Clark County holds auctions there times a year. The next one is Saturday May 19.
Have a great week-end, Las Vegas.
[pw_map address="4320 Stephanie Street Las Vegas NV 89122″]
((hugs)) BETH Ellyn
P.S. Are you happy with your Zestimate? If not, contact me. I can help!
The Las Vegas Real Estate Concierge
702.758.4318  Talk. Text. SMS. Video Chat
beth.rosenthal@exprealty.com  Google Hangouts
@yale1974  Twitter
BA: Yale
MS: Columbia
MBA: L'ecole du Hard Knocks
Licensed in Nevada since 1996: I have previous!
When competence AND creativity matter!
The following two tabs change content below.
Hello from the Las Vegas Real Estate Concierge. I am a real estate broker. Doting mother. Pioneer Yalie (graduated in the first class of women.) Wild yam cream creator. Zumba fanatic. Dog lover and service dog handler. But most of all I love Las Vegas. Come visit
Latest posts by Beth Ellyn Rosenthal (see all)