The cowboys are here! The cowboys are here!
It's PBR time in Vegas. Yee haw. The Professional Bull Riders are in town, with one of 400 bulls and one of 40 cowboys each vying to win a cool $1 million. (Both the bovine and the human athletes are competing with the best of each taking how the cash. No bull!)
Tickets to the nightly gladiator spectacle at T-Mobile Arena are spendy, but you can go to the PBR Fan zone at the Southpoint Hotel and Casino for FREE. Head over to the Southpoint Equestrian Arena for:
Live music
PBR rider autographs

Flint Rasmussen

(PBR clown) and

Matt Merritt

(PBR announcer)'s Chute Talk show
This is a chance to get up close and personal with the folks that make the PBR works.
Plus, the Western Gift Show Expo is open. Admission is free but getting any of the goodies out to the parking lot costs money.
Yes, Virginia, you can take the girl out of Texas but you can't take Texas out of the girl. This week Texas came to Vegas!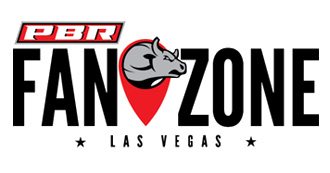 ((hugs)) BETH Ellyn
THE Las Vegas Real Estate Concierge
State Managing Broker, Nevada
702.758.4318  Talk. Text. SMS. Video chat.
beth.rosenthal@exprealty.com  Google Hangouts
Las Vegas Propportunities  Facebook Business Page
@yale1974  Twitter
[pw_map address="9777 South Las Vegas Boulevard Las Vegas NV 89183″]
BA: Yale
MS: Columbia
MBA: L'ecole du Hard Rocks
Licensed in Nevada since 1996: I have previous!
When competence and creativity matter!
The following two tabs change content below.
Hello from the Las Vegas Real Estate Concierge. I am a real estate broker. Doting mother. Pioneer Yalie (graduated in the first class of women.) Wild yam cream creator. Zumba fanatic. Dog lover and service dog handler. But most of all I love Las Vegas. Come visit
Latest posts by Beth Ellyn Rosenthal (see all)