I am back! First Mother Nature took down the Internet and then I skipped town to get a tan in Aruba. But I am back with fun things to do in Las Vegas this week-end. Did you miss me?
Too often we forget Sunday is part of the week-end too. Yes, we have to get ready for work the next day, but there's still plenty of time to par-tee! (This event ends at 9 pm.)
This Sunday head downtown for Downtown Container Park's Second Sunday festivities. Live art and entertainment start at 5 pm. Thirteen different artists will present their works. My favorite two vendors are Art Nerd Apparel and Aspire to Inspire. How can anyone not aspire to inspiring art nerd apparel?
Pure Joy People and School of Rock will perform live music. Because how can you have anything in Las Vegas without live music? Table stakes, as they say.
The best part: You can bring your kids. You can buy art nerdy clothes with the money you saved not having to hire a babysitter. There's a children's tree house in case they get fussy.
If you've never been to the Container Park, well, it's as entertaining a place as anything on the Las Vegas Strip, with much more funk and fun. Some of the coolest bars, restaurants and shop are here. How can anyone say they have lived without seeing the fire-breathing praying mantis? And it's walking distance from the Fremont Street Experience.
Here's the parking map if you don't Uber in:
See you there! Have a great week-end, Las Vegas and Henderson.
[pw_map address="707 Fremont Street Las Vegas NV 89101″]
((hugs)) BETH Ellyn
THE Las Vegas Real Estate Concierge
Fighting for you when things go wrong, because they often do!
702.758.4318  Talk. Text. SMS. Video chat
beth.rosenthal@exprealty.com  Google hangouts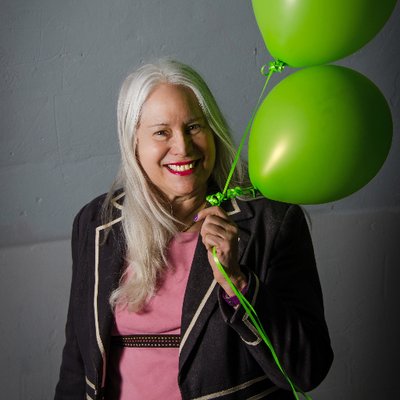 BA:  Yale
MS: Columbia
MBA: L'ecole du Hard Knocks
Licensed in Nevada since 1996: I have previous!
When competence AND creativity matter!
Bet on the house odds.
The following two tabs change content below.
Hello from the Las Vegas Real Estate Concierge. I am a real estate broker. Doting mother. Pioneer Yalie (graduated in the first class of women.) Wild yam cream creator. Zumba fanatic. Dog lover and service dog handler. But most of all I love Las Vegas. Come visit
Latest posts by Beth Ellyn Rosenthal (see all)