Only 365 days until Christmas!
Well, the big day is over. But now we have a whole week-end ahead of us. Here's something fun to do tomorrow… assuming you are all shopped out.
Most people think your fingerprints are vehicles to prove you committed a crime or let you in the gym if you belong to 24 Hour Fitness. Did you know your fingerprints also hold the secrets of your life's purpose? That's right!
If you have still having trouble figuring out your life's purpose, head to the Green Valley Library tomorrow at 2 pm. Valeria Lane, a professional hand analyst, is holding a FREE seminar. She will share a map of consciousness principles right there in your hand. She will also demonstrate techniques for determining your personality traits from the 411 in your hands.  Then she will give you a FREE hand reading.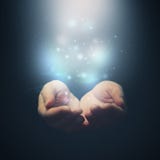 Looks like a great way to start 2016 Las Vegas.
[pw_map address="2797 N. Green Valley Parkway Henderson NV 89014″]
((hugs)) BETH Ellyn
The Las Vegas Real Estate Concierge
702.492.0531  Office
702.324.6911  Talk. Text
702.758.4318  Talk. Text. SMS. Video chat
beth.rosenthal@exprealty.com  Google Hangouts
@yale1974  Twitter
Las Vegas Propportunities  Facebook business page
BA: Yale
MS: Columbia
MBA: L'ecole du Hard Knocks
Licensed in Nevada since 1996: I have previous
When competence AND creativity matter!
The following two tabs change content below.
Hello from the Las Vegas Real Estate Concierge. I am a real estate broker. Doting mother. Pioneer Yalie (graduated in the first class of women.) Wild yam cream creator. Zumba fanatic. Dog lover and service dog handler. But most of all I love Las Vegas. Come visit
Latest posts by Beth Ellyn Rosenthal (see all)